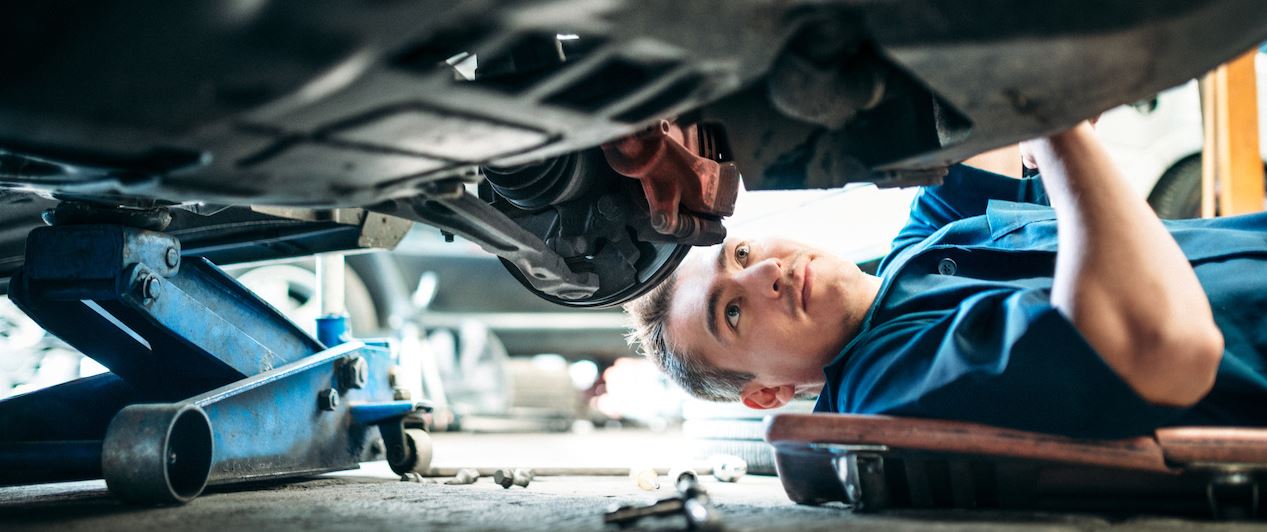 Explore Subaru Service FAQs at Patrick Subaru
Here at our service center at Patrick Subaru, helping you enjoy a smoother, safer ride behind the wheel of your beloved Subaru is our top priority. Of course, while we strive to make it as easy as possible for drivers in the Shrewsbury area to schedule the expert care their vehicles need and deserve, we know that auto service can come with a wide range of questions.
So, if you've ever found yourself wondering about Subaru service, what your car needs, why, and what our service center can do to help, you're not alone. Plenty of drivers in the Westborough area come to us with questions, so we decided to compile some of the most common queries in an effort to demystify Subaru service and make it easier for you to find the information you need to keep your vehicle in tip-top shape.
Below is a list of some of our most frequently-asked Subaru service questions. If you don't find the answer you're looking for, please don't hesitate to give us a call at our service center. We'll be happy to help you find the information you need.
Why service my Subaru at Patrick Subaru?

Our state-of-the-art Subaru service center is staffed with highly-trained Subaru-certified technicians who are eager to help you keep your Subaru in exceptional shape. Our team of experts is specifically trained to service your Subaru, so you can count on us to pay attention to unique Subaru details that other service centers might miss. Attention to detail is just one of the many reasons why drivers choose us for their service needs.

Why should I use genuine Subaru parts?

Using OEM Subaru parts and accessories is the best way to ensure quality, a perfect fit, and reliable performance. OEM Subaru parts are designed to work exactly the same as the parts they replace, so when you use OEM Subaru parts, you get to enjoy peace of mind with every repair.

Does Patrick Subaru offer Subaru Express Service?

Yes! We offer Subaru Express Service, which expedites the appointment process for minor routine maintenance items like oil changes and tire rotations. It's a great way to get your Subaru the service it needs fast.

Do I need a service appointment?

Minor routine maintenance items like oil changes with Subaru Express Service will be expedited but still require an appointment. More involved services like wheel alignments, brake replacements, and other repairs and maintenance services will not be expedited in the same fashion so that our team can take the time to give your Subaru the thorough service it needs.

Does Patrick Subaru offer service coupons?

Yes! We offer a rotating selection of Subaru service specials to help drivers save on some of our most popular Subaru service items such as oil changes, tire rotations, wheel alignments, tire changes, and more.

Can I get additional coverage for my Subaru?

We offer a variety of added security options for your Subaru to help you enjoy greater peace of mind as you travel around the Marlborough, MA area.

Is there a shuttle or loaner car program to help me get back to my day while my car is being serviced?

Yes! We offer complimentary Uber rides within a ten-mile radius. We also offer loaner cars for major maintenance so that you don't have to go without transportation while your car is in the shop.

Is there a waiting area if I want to hang out while my car is being serviced?

Our newly-remodeled facility features a comfortable, animal-friendly waiting area that offers complimentary Wi-Fi and a children's play area. So, you're welcome to kick back and relax while our team of experts works on your car.

Where can I take my Subaru if it has a recall?

If your Subaru is recalled, our team can help. You can check your car's recall status on our site and schedule an appointment for our pros to handle it. We'll get your car fixed up and back on the road safely again in no time!

What do I do if one of my car's warning lights comes on?

Our service center is equipped to handle a wide variety of services related to warning lights, so be sure to get in touch with us to make an appointment if your dashboard lights up. It's important to keep in mind that an illuminated warning light means that there is already a problem, so please don't hesitate to connect with us so that we can fix up your car and prevent further damage.

Where can I get a Subaru oil change near me?

If your Subaru is due for an oil change or other fluid service, our team can tackle it. We can change your Subaru vehicle's oil, check and top off its fluids, and help you keep your car or SUV running smoothly.

Where can I schedule Subaru brake service near me?

You can schedule brake service and other maintenance here at our service center. So, if your Subaru is due for a round of routine maintenance to help it operate at full strength, you can rely on our team to get the job done!
If you have any other questions about Subaru service, feel free to reach out to us at our Subaru service center near Worcester. We look forward to hearing from you!
Ask your Service Repair & Maintenance Question
Make an Inquiry
* Indicates a required field
Hours
Monday

9:00AM - 7:00PM

Tuesday

9:00AM - 7:00PM

Wednesday

9:00AM - 7:00PM

Thursday

9:00AM - 7:00PM

Friday

9:00AM - 6:00PM

Saturday

9:00AM - 5:00PM

Sunday

Closed