The 2022 Subaru Love Promise Community Commitment Award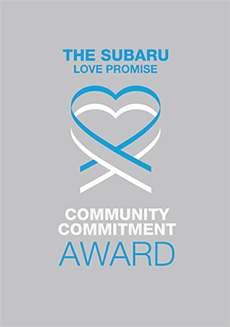 We've been nationally recognized for our dedication to our community and the Subaru Love Promise.
We're honored to receive the 2022 Subaru Love Promise Community Commitment Award. This award nationally recognizes Subaru retailers who are making the world a better place while demonstrating an outstanding commitment to supporting passions and causes in local communities. These efforts are focused in important areas such as the environment, community, health, education, and pets.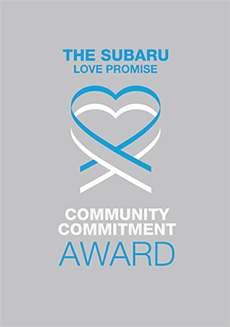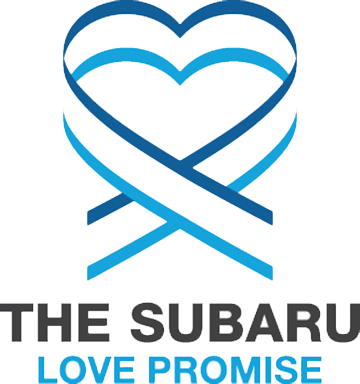 What is the Subaru Love Promise?
Subaru and our retailers believe in making the world a better place and the Subaru Love Promise is our vision of respecting all people. This is our commitment to show love and respect to our customers and to work to make a positive impact in the world.
How is Patrick Subaru dedicated locally to the Love Promise?
Patrick Motors Love Promise can be seen in various partnerships with local charities and non-profits. We're grateful for the opportunity, not only to be a part of our community, but to serve it as well.
Worcester Animal Rescue League, Second Chance Animal Services
Raptor Tales Rescue of Shrewsbury, Arbor Day Foundation
Tantasqua Education Foundation
Veterans Inc, Worcester County Food Bank, Girls, Inc., Charlton Food Pantry
Jewish Healthcare Center, Why Me & Sherry's House, UMass Memorial Medical Center
Love Promise Stories from Patrick Subaru
Subaru and Patrick Subaru believe in making a positive impact on the communities in which we live and work. We uphold that belief through our Love Promise Community Commitment. Every month, we select inspiring stories from customers and partners from around our area who strive to support our collective commitment and feature them here
Breakfast for National Teachers Day - Michelle B
In recognition of National Teachers Day, Patrick Subaru was happy to provide breakfast for the teachers of Worcester East Middle School on May 3rd.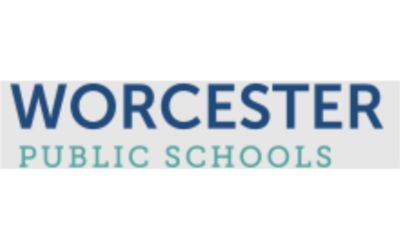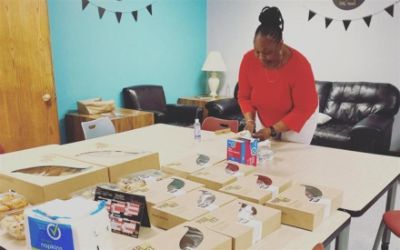 ---
3 Years of "Adoptable Dog of the Month" - Michelle B
This April, Patrick Subaru and the Worcester Animal Rescue League celebrated their three-year anniversary of their "Adoptable Dog of the Month" program. Every month, WARL brings an adoptable dog who may need some extra publicity to the Patrick Subaru showroom, where they're treated to professional portraits, a little fresh air from the shelter, and treats, toys and pets from the Patrick Subaru team. When it comes to adopting dogs, the younger puppies tend to be adopted much quicker, so this program especially focuses on the "underdog." This month, Patrick Subaru featured "Princess," a pitbull mix who was found as a stray and is completely deaf. She soon won the Patrick team over with her charm and big smile, and will hopefully find her forever home soon.
---
Random Acts of Kindness with Veterans Inc. - Michelle B
For Random Acts of Kindness Day, the Patrick Subaru team donated clothing, blankets, coats, bottles of water, socks, tissues, pillows, shoes, hats and more to Veterans Inc. during their "New Year, New Gear" drive. Veterans Inc. is a national leader in ending homelessness among veterans. They have one of the highest rates in the nation – 85% – for transitioning veterans out of homelessness. "Prolonged separation from traditional supports such as family and close friends, highly stressful training and occupational demands, and mental or physical injuries sustained in combat, all can affect veterans' personalities, self-esteem, and ability to function in civilian society. These personal challenges put them at greater risk for substance abuse and PTSD. Furthermore, many veterans joined the military at a young age, before acquiring skills that could be transferred to civilian jobs, putting them at high risk of joblessness and homelessness." - Veterans, Inc. The Patrick Subaru team was more than happy to chip in their time to donate these items for our Veterans right here in our community - enough to fill a Subaru Ascent!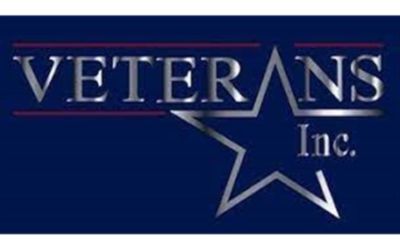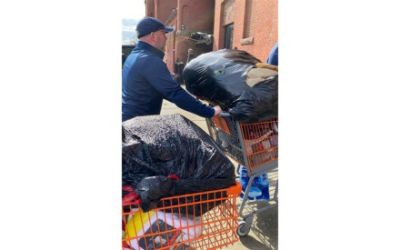 ---
Valentina's Valentines - Michelle B
This Valentine's Day, Patrick Subaru was overjoyed to welcome Valentina as a guest into our showroom. Valentina is the full-time therapy dog at the UMass Memorial Pediatric Center, assisting children who are undergoing medical treatments, such as chemotherapy. Valentina's visit was in efforts to raise awareness for those children who need messages of hope and joy. Our team at Patrick Subaru was happy to write digital Valentines this week to bring a little positivity to the kids at UMass Memorial Medical Center.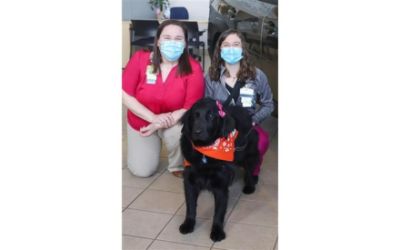 ---
The extra step - Kathy M
I showed up at Subaru Patrick Motors for the 9:45 am appointment with my friend's Forrester. I met with Mike and asked him to please check on the car's emissions system after putting the ski/snowboard roof rack on. The previous day the car failed the emissions test to get an inspection sticker. I was in the waiting area for almost 90 minutes. I assumed both requests were honored and completed and I received a paper from Mike stating the car passed all of the tests for emissions he ran here and that problem could be with the station doing stickers. I thanked him and left. I went to the service station, received the correct inspection sticker and went home. My friend was very pleased with the results until she looked at the roof of the car. "Where's the new roof rack?" she said. I didn't have an answer. I assumed that it had been taken care of. She got on the phone and called the Subaru place. When the person she spoke with the previous day looked into adding the info re: the emissions issue to the scheduled visit, it ended up changing the reason for the appointment altogether. The visit appeared to be scheduled for an emissions test and was no longer about the roof rack. Mike asked if the car could be brought back quickly. I was right there and agreed to return to Subaru. I did just that, pulled into the service area and was attended to immediately. I'm back in the sitting area waiting for the car to be ready. I want to make sure that Mike gets kudos for being open and available to remedy this issue. Having spent the better part of the morning at Subaru's Patrick Motors location, I can attest to the unending and steady stream of people and their vehicles that came through there today. Mike was awesome, extremely helpful and humble. He is definitely a wonderful asset at Patrick Motors. His customer service skills are exceptional and I'm very thankful that it was him I worked with today. Thank you! Kathy McGrath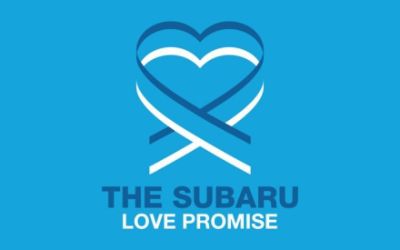 ---
200 Books Donated to Girls, Inc. of Worcester - Michelle B
The Patrick Motor Group collected over 200 books to donate to Girls, Inc. of Worcester appropriate for girls ages 5-18. Girls, Inc. of Worcester encourages girls to be Strong, Smart and Bold, and Patrick Subaru is proud to have worked with this deserving charity for the 2021 Subaru Share the Love Event.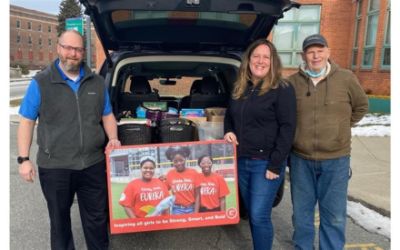 ---
Supporting the Tantasqua Education Foundation 5K - Michelle B
Patrick Subaru was a proud medal sponsor for the Tantasqua Education Foundation "Trot With Ted" 5K and 10K fun run. The proceeds benefit the Tantasqua School District, which includes the towns of Brimfield, Brookfield, Holland, Sturbridge and Wales, grades K-12.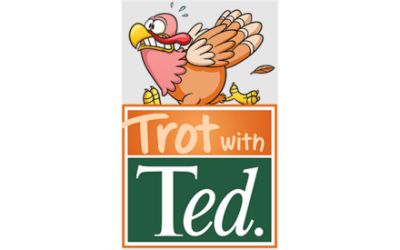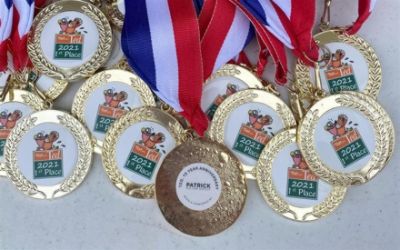 ---
Blanket Donation for People Without Homes - Michelle B
More than 500,000 Americans experience homelessness each night. Patrick Subaru is proud to have donated 80 new fleece and weather-resistant blankets to the Interfaith Hospitality Network in an effort to support people without homes in the Worcester community. As part of the Subaru Love Promise, the Subaru Loves to Help campaign strives to help those in need.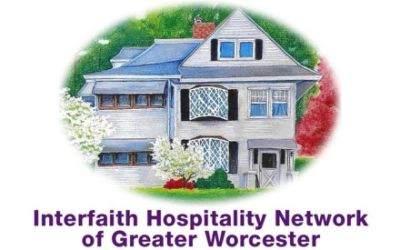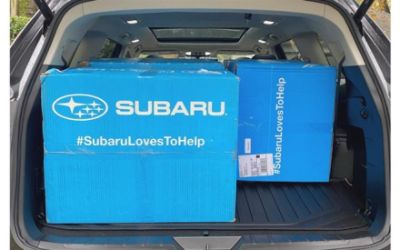 ---
Stacy: An Underdog Story - Patrick S
When Stacy was put up for adoption at the age of 10 last July, there wasn't much hope. Stacy was in need of an ACL surgery, something that's not cheap. More often than not, a senior pup with medical needs will stay in a shelter for a long period of time. Fortunately for Stacy, she ended up at the right shelter: the Worcester Animal Rescue League. Patrick Subaru hadn't featured an adoptable dog of the month since February 2020, with the pandemic complicating our normally scheduled visits. We called up WARL Executive Director Kristin Mullins in July, knowing that people needed some good news, and a cute face, in their lives. "I have just the dog," said Kristin. "She's just the sweetest thing." And Stacy visited our showroom. Within hours of posting the July Dog of the Month, WARL received an inquiry from a sweet couple who had lost a black lab just a year and a half prior, but were interested in fostering Stacy to help her through her knee surgery. That was short lived, and Stacy had found her forever home by October. Stacy, a senior pup whose odds were stacked against her, now enjoys hiking, underwater treadmill therapy, naps, toys, and everything an underdog could ever dream of. And that's why Patrick Subaru is naming her our very first Underdog of the Year. We were proud to honor Stacy with her own crown, sash, Subaru toy, and certificate (and many treats). Our staff was happy to see her back in the showroom, and doing so well. "The reality of adopting a senior pup is that we don't get to have her for quite as long," said Kim, Stacy's adopted mom. "This award and these photos will stay with us forever, and it really means so much." Congratulations to this lucky pop, and thanks to the Worcester Animal Rescue League for finding her a perfect forever home.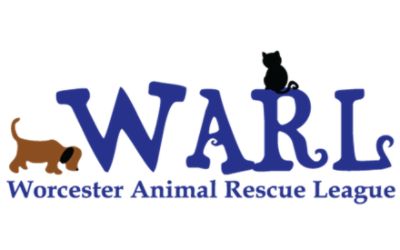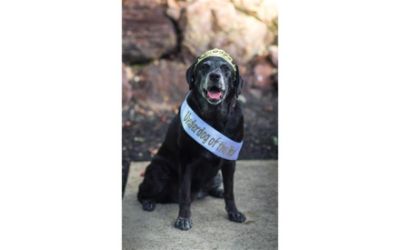 ---
"Start With Hello" Event - Patrick S
Patrick Subaru was happy to support Tantasqua Regional Junior High School with their "Start With Hello" event, which is an effort to help all students feel included and to raise awareness concerning young people who feel left out, alone or invisible— all provided by the Sandy Hook Promise campaign. Students gathered outside to enjoy free Whoopie Pies, interactive games (like our Subaru connect four and a Subaru frisbee ross), and even got a visit from our friends at Canine Companion. Thanks to all who participated for this amazing cause!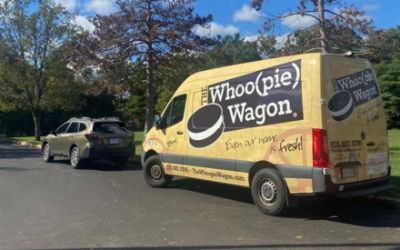 ---