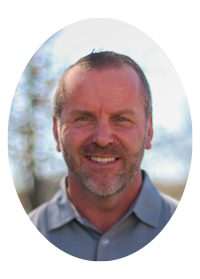 A Message From Our Service Manager:
"Here at Patrick Motors we truly take pride in making sure your service experience is an extraordinary one. Our service team is driven and focused on ensuring we do the very best to meet all your servicing needs.  Quality is our top priority and we strive to leave every customer feeling comfortable and confident choosing Patrick Subaru for their servicing needs."  - Chris Cooper, Service Director

Schedule a Service Appointment Online at Patrick Subaru
When you're in need of certified Subaru servicing and repairs in Shrewsbury, MA, we invite you to schedule a service appointment online at Patrick Subaru! Scheduling a service appointment is quick and easy, providing you with the most convenient service experience possible. Whether you want to reserve a time for your next routine servicing or your vehicle is experiencing issues that you want addressed as soon as possible, you have the option to pick the right date and time to fit your schedule or request the next available appointment. Whatever the issues are with your vehicle, we invite you to schedule a service appointment online and get it resolved as quickly and conveniently as possible.
Schedule Online & Get Going
How Do I Schedule a Service Appointment Online?
It only take a minute to schedule your next service appointment. You can choose to sign in as a returning guest, or proceed using a guest account. Moving forward, you'll tell us either the VIN number on your vehicle or fill out your specific model from a short series of drop down menus. You'll then have the option to select a date and time from a calendar, ensuring that you can get your vehicle serviced when you have a short break in your busy schedule. Once your appointment is created, you can bring your vehicle in at the correct date and time and enjoy our wonderful service amenities while you wait. We also have service loaner vehicles and a shuttle so you can get back to your schedule without skipping a beat.
Schedule a Service Appointment Online Today
When you're ready to get your vehicle back to like-new condition, we invite you to schedule a service appointment online at Patrick Subaru. We also encourage you to check out our many service specials to see if you can save on your next service appointment.
Brakes
Without properly working brakes, it will be difficult to stop your car in time when you come to a stop light or a car on the highway in front of you makes an abrupt stop. To help combat this, our service center will always make sure that there are no broken brake lines, brake line leaks, and your car is always topped off with brake fluid. This way, you'll always rest easy your brakes will work as intended. Want to know why you should bring your car to a Subaru service center? Give us a call and we'll tell you!
Oil Changes
Oil is what lubricates your engine to ensure that it continues to operate normally without too much wear and tear. As oil gets used more and more, it becomes less effective. This means that it needs to be changed regularly. To see how often your oil should be changed, be sure to reference the owner's manual for your specific vehicle. You have many options on where to get oil change in Shrewbury, but there are some distinct benefits of bringing your car to our service station, including our ongoing service promotions.
Tires
Tires help with a variety of aspects of your vehicle such as proper handling and proper braking. To ensure that your tires are always properly inflated and have enough tread on them, be sure to have them regularly checked by using our online service scheduling tool. This way, we'll be able to make sure we have your type of tires in stock.
Batteries
The battery is what produces a spark in your car that helps ignite the fuel in your engine. Without it, your car simply won't start. By having your battery regularly checked when you are already in the service center, you can get a rough idea of how much longer it will last and when it's time to buy a new one.