Looking for an Exceptional Sedan or Hatchback? The 2019 Subaru Impreza Will Meet All Your Needs
What is it that you look for in a sedan or hatchback? Maybe it's a responsive driving performance, a suite of safety and driver assistance features, or the versatility for any adventure of your choosing. There's a reason why the Subaru Impreza is the best-selling all-wheel drive car in America for the past 10 years, and that's because the Impreza delivers a robust set of features that are a great fit for the Shrewsbury area and beyond.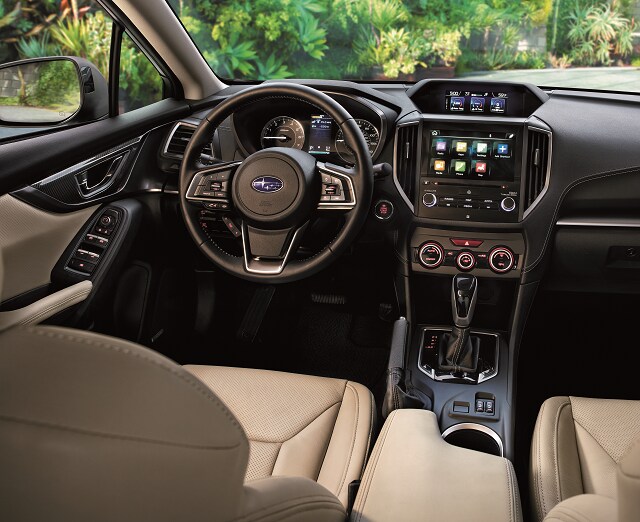 Performance Features
The 2019 Impreza's 2.0-liter Direct-Injection SUBARU BOXER® engine produces 152 horsepower and 148 pound-feet of torque. This allows the Impreza to give drivers a snappy driving experience, and when matched with the available Active Torque Vectoring, Westborough drivers will benefit from the system's ability to individually brake with the inside front wheel to optimize turn-in and reduce understeer.
The Subaru Impreza leads the way for other vehicles in its class but offering a fuel economy of 32 mpg. When the SUBARU BOXER® engine is complemented by a Lineartronic® CVT, the result is not only an even more responsive driving experience but also a fuel efficiency of 38 mpg.
Driver Assistance and Safety Features
The Impreza offers the available award-winning driver assistance system, Subaru EyeSight®, which helps the everyday drivers of Marlborough by offering features that have been proven to reduce collisions. An IIHS study discovered that EyeSight® can reduce rear-end collisions by 85%. EyeSight® helped 2018 Subaru models receive the highest possible front crash prevention rating from the IIHs as well.
By using two color cameras, the EyeSight® system is able to scan the road and help you react to unanticipated dangers. EyeSight® provides you with additional alertness, safety, and ease knowing that an advanced system has you covered.
The EyeSight® Adaptive Cruise Control allows Worcester drivers to maintain a safe distance between them and the car in front of them. All that you have to do is set the distance you want to keep, and EyeSight® will automatically adjust your speed to ensure that you don't accidentally get too close.
EyeSight® Lane Keep Assist and Sway Warning sense your position in your lane and alerts you when you begin to stray from your intended path. This feature can be especially useful for drivers that have long commutes or drive during late hours.
Pre-Collision Braking helps you either avoid frontal impacts altogether or reduce the effects of them by alerting you and applying full braking force when a collision is imminent. When the IIHS performed a study on this feature, they discovered that Eyesight® reduces the rate of likely pedestrian-related insurance claims by 35%.
Pre-Collision Throttle Management helps you by sensing objects in front of your Impreza that you are likely to hit. By reducing power from the engine to help minimize the possible impact force and frontal impact damage, you can have an extra dimension of security to help when a collision is likely.
Interior Design
The Impreza 5-door hatchback offers an impressive amount of cabin and cargo space to give you the sense of a roomy car. The 20.8 cubic feet of cargo space increases to 55.3 cubic feet when you fold down the rear seatbacks, making it easy to pack all that you need for your next outing. With the available Wi-Fi connectivity, passengers can enjoy their favorite content from the comfort of their seats.

If you're interested in learning about all the features and capabilities of the Impreza that have made it a favorite in the past and current, stop by our location and we would be happy to tell you all about it. We also make it easy to set up a test drive so that you can see for yourself how it lives up to the hype and meets all your needs.